Try the new Beer:
Nun's Habit
The name was taken from a reader poll and all proceeds will help the church restoration fund. Friary beer is gravity pulled from the cask and may contain inclusions. Also sample our famous 'Flaming Monk' .

arts and board available.
Have a game with one of the regulars!

nacks and Bar Food - Bangers, Mash and Beans, Egg Chips and Beans, Baked Bean Lasagna, Gammon Chips and Beans, Beans on Toast (when available), Fish and Chips, Scampi and Chips. Deserts include Spotted Dick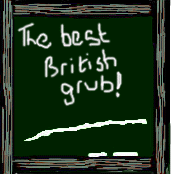 risps - flavours include Salt and Vinegar, Cheese and Onion, Hedgehog, Baked Bean, Prawn Cocktail and Pickled Onion